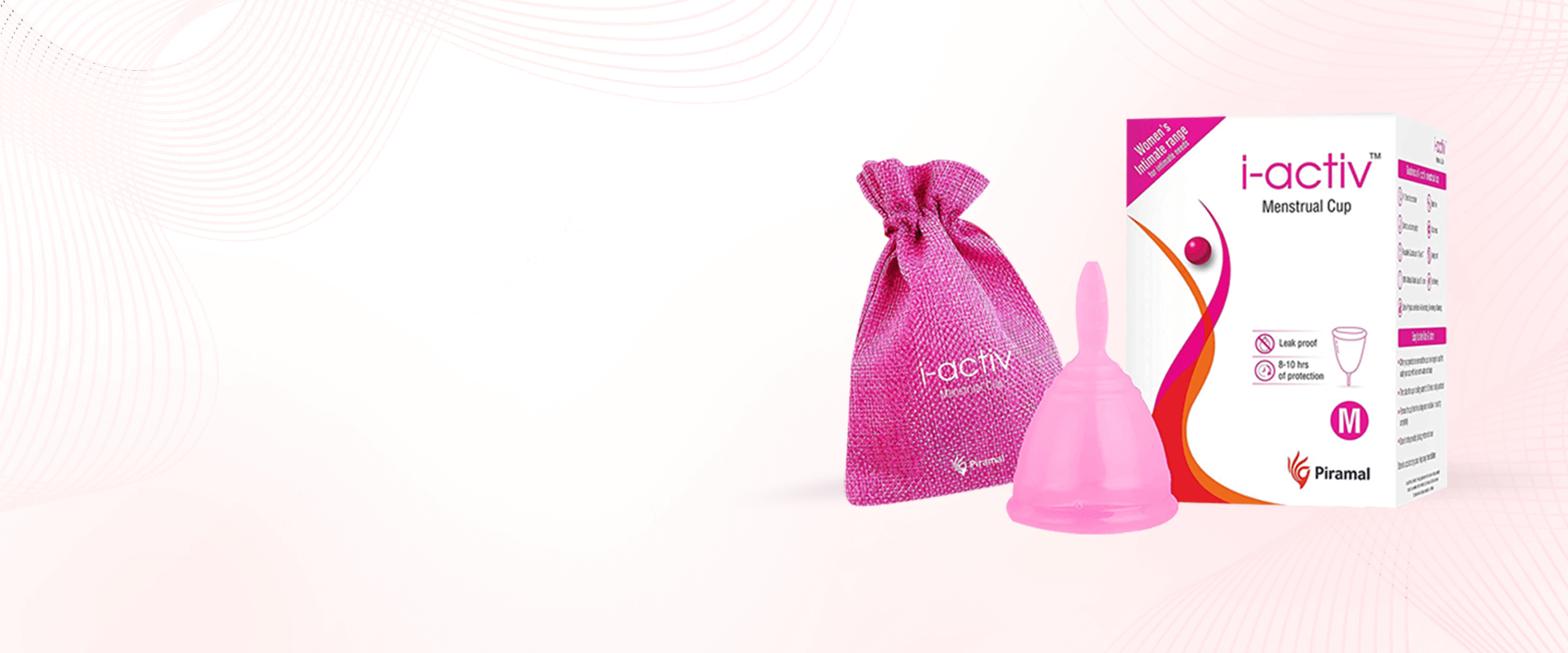 Happy Periods

with

i-activ
What is


i-activ

Menstrual Cup
i-activ Menstrual cup is a 100% medical grade liquid silicone cup. It is used to collect menstrual fluid in females during periods. The silicone cup needs to be inserted inside through the female vaginal opening. Once the cup is inserted properly, it opens up and forms an air seal. Menstrual fluid is collected within the cup and air seal ensures that there is no leakage. Considering the size of the cup and average menstrual flow, the cup should be emptied 2-5 times in a day.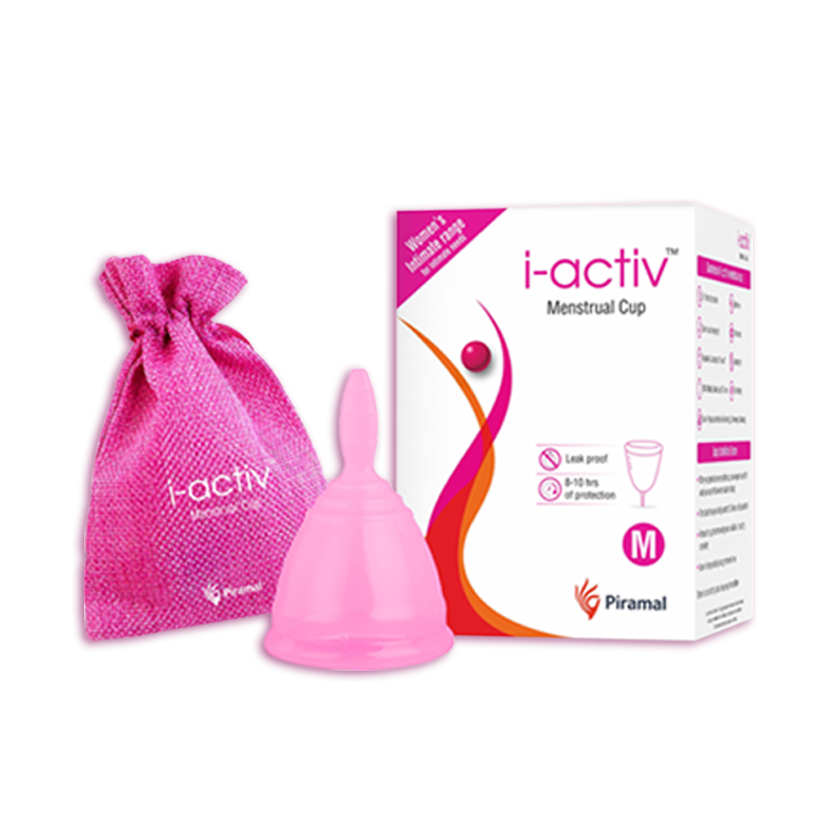 100% Medical Grade Liquid Silicone


Leak-Proof, Rash Free & Odourless

Reuse For Upto 10 Years**

Exercise and stretch comfortably


Work for long hours without worry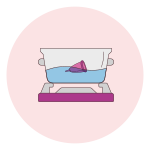 Sterilize the cup:
Sterilize your cup at the beginning of every cycle! Simply boil it in water, keep it aside to cool down and dry off.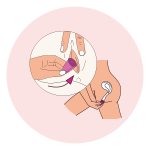 Insert with folded side up::
Always remember, wash your hands thoroughly before handling the cup! Relax, and find a comfortable position that works for you; squat, stand or sit on the toilet. Fold the cup and insert it gently. Make sure the cup opens up fully once inside, for a leak-free, happy period!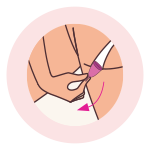 Remove using the stem of the cup:
Again, start by washing your hands. Pull the stem lightly until you reach the base of the cup. Give the base of the cup a gentle pinch to break the suction. Pull the cup out gently!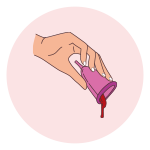 Empty cup and wash for reuse:
Empty out the cup and wash it with water/mild soap. Remember to sterilise it in boiling water before the next period cycle.
Which Age is ideal to start with?

One can start using i-activ menstrual cup as soon as she starts menstruating.

Can one lose virginity after using the cup?

There's a lot of confusion about what it means to be a virgin. The only way someone becomes non-virginal is throught the act of sexual intercourse. In many cultures, virginity is thought of as something biologically connected to the hymen and whether it's intact. The truth is, using a menstrual cup can stretch the hymen but so does a lot of physically strenuous exercises/activities - like biking, gymnastics etc without you not even knowing it. Stretching or wearing away of hymen doesn't define your virginity

Will it make the vagina bigger because of its size?

No. Vaginal wall muscles can expand and also relax getting back to their previous shape automatically. Therefore, i-activ menstrual cup does not make the vaginal opening larger and/or loose.

Can the cup get stuck or lost in your vagina?

No, i-activ menstrual cup cannot get lost in your vagina. The cervix is closed from inside - so the cup will remain intact inside the vagina. You should be able to pull the i-activ menstrual cup out using the stem of the cup. In case you are not able to find it or remove it, please consult a doctor for help

Is it possible that I insert the cup erronously elsewhere?

It is not possible to insert the cup elsewhere, even erronously. A female body has a vaginal opening along with anal and urinal openings. The vaginal opening is the only body part that has muscle lining that expands (given that is meant for child birth) allowing the cup to be inserted. The anal and urinal opening wall muscles which are meant for passing stool and urine respectively do not expand to the extent of vagina and cannot accomodate the cup in any way.

Can you use the toilet while wearing i-activ menstrual cup?

Yes it can be worn. The passage for urine and stool are through separate openings and has nothing to do with the vaginal cavity and hence you can wear it and use toilet at the same time.

Can it be worn for long hrs?

Yes. It can be worn for 8-10 hours without emptying and reinserting. (Depends on the flow)

Does it cause irritation or rash?

No. It does not. It is made up of 100% medical grade liquid silicone. This material is used in baby products like nipples. It is extremely soft and flexible and does not not cause any irritation or rash

Whether one can sleep while wearing i-activ menstrual cup?